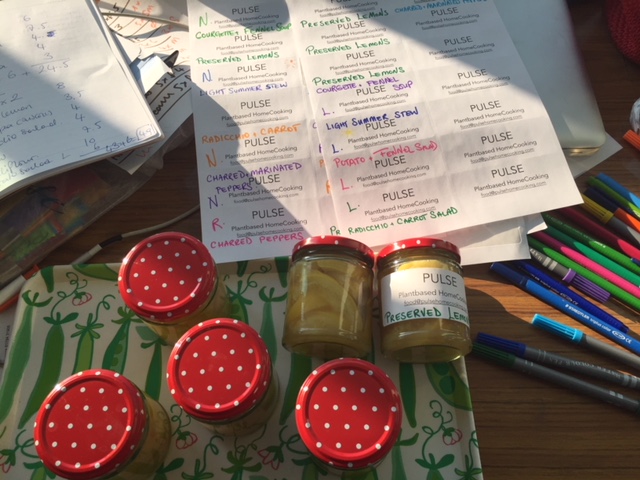 It is becoming apparent that identifying ourselves merely as consumers is inadequate. More people are engaging with different aspects of food politics. As general confidence wanes in globalised food production systems and the mistrust for the factory-processed 'food' industry widens, the plantbased homecooking community will grow. Both environmental research and nutritional research point to plantbased eating for the good of the planet.
This is where 'we' come in. We are Ayshé and Mark— inseparable since 1999. Our backgrounds in theatre and education brought us here. We have been plantbased since the start of 2013. We take the phrase 'good taste above all' seriously. We founded PULSE at the very end of 2014 and served our first paying customer at the beginning of 2015 at Hampstead Community Centre in North London.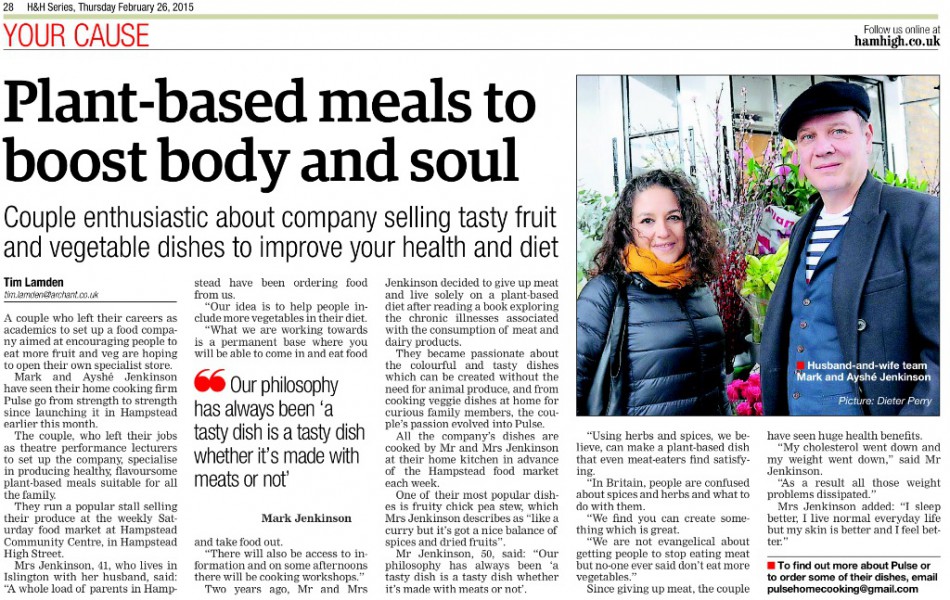 -What are we thinking?
Keeping calm and carrying on hasn't proven to be an efficient strategy, we think we might try jumping up and down, cooking up a storm as a strategy to bring about change one bite at a time.
That's why we founded PULSE, a plantbased homecooking business in London. PULSE is the manifestation of our engagement with food politics.
We choose the best ingredients we can and create tasty home cooked meals using minimal amounts of oils. Our food will always include seasonal variations of pulse-based, wholegrain-based, vegetable-based hot or ambient dishes, soups, raw salads, wide range of dips/spreads, savoury and/or sweet bakes and some wholewheat bread amongst other plantbased, animal/dairy/egg-free creations.

You will recognise some of our dishes from diverse cuisines of the world (lasagne, ratatouille, dhal, sushi, green coconut curry, ful medames, hummus, focaccia…) whilst you won't have tasted the rest of our dishes elsewhere because we work creatively with whatever is good and available that week!
Though we currently fulfill the roles of mindful food shoppers and 'preppers', scurrying across town in an effort to make seriously tasty home-cooked food, we hope that in the near future, when we acquire a permanent space we will be able to serve you food to eat-in, as well as food to take home with you to eat later or freeze. We will offer cooking and kitchen skills sessions, ranging from very basic to highly complicated, for people wishing to develop their plantbased homecooking skills.
In the mean time, if you would like us to organise a cooking/kitchen skills session for a small group, please ask. 
Our cooking methods are straight forward and useful. We have experience in cooking for diverse tastes and nutritional needs. You certainly don't have to be vegetarian or plant-based to learn from us, relish our food or feed your family.
We are a unique unit to have both come from the theatre, to have worked as university lecturers and to have our particular sense of culture. Culture, the wider group we are a part of, is defined by its constant changeability. And we are often part of a few such groups at any one time. In our view, culture in the social sense is no different than culture like yogurt—it's basic organic chemistry. This makes the individual profoundly inter-connected and intercultural. Our experience in thinking creatively on our feet, our capacity for serious research and our intercultural worldview are the means and the reasons for our desire to share some of the things we learned.
What all this means is that when you come to us, you get a tight unit of people who are willing and able.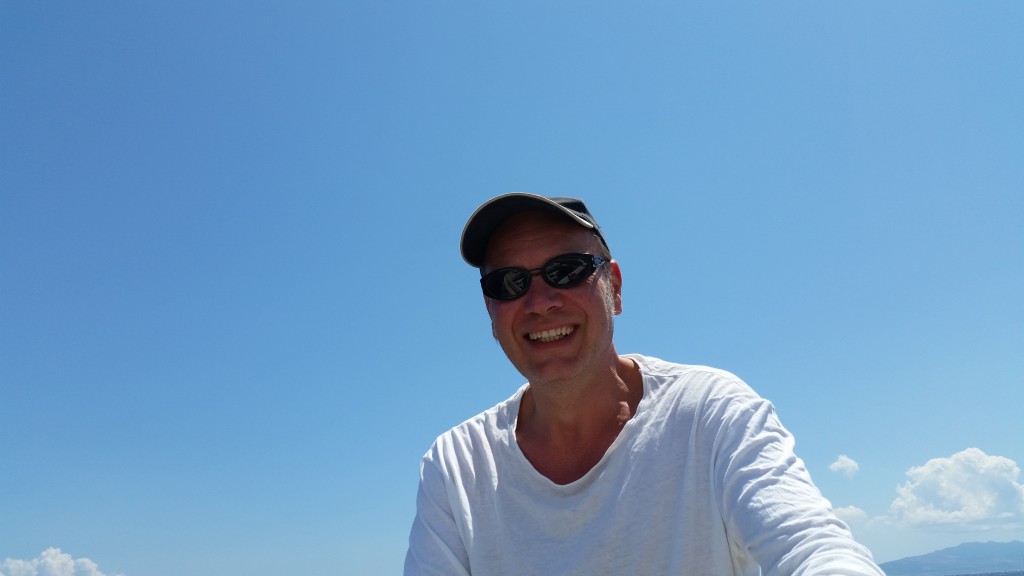 Mark Jenkinson.
Mark comes from a performance background. He has written, performed, directed theatre work and has lectured at a variety of universities throughout the UK. He is not only committed to understanding and communicating the pleasure and benefits of cooking plantbased food but also wishes to engage in conversations about food in other contexts such us the environment, identity politics and production systems.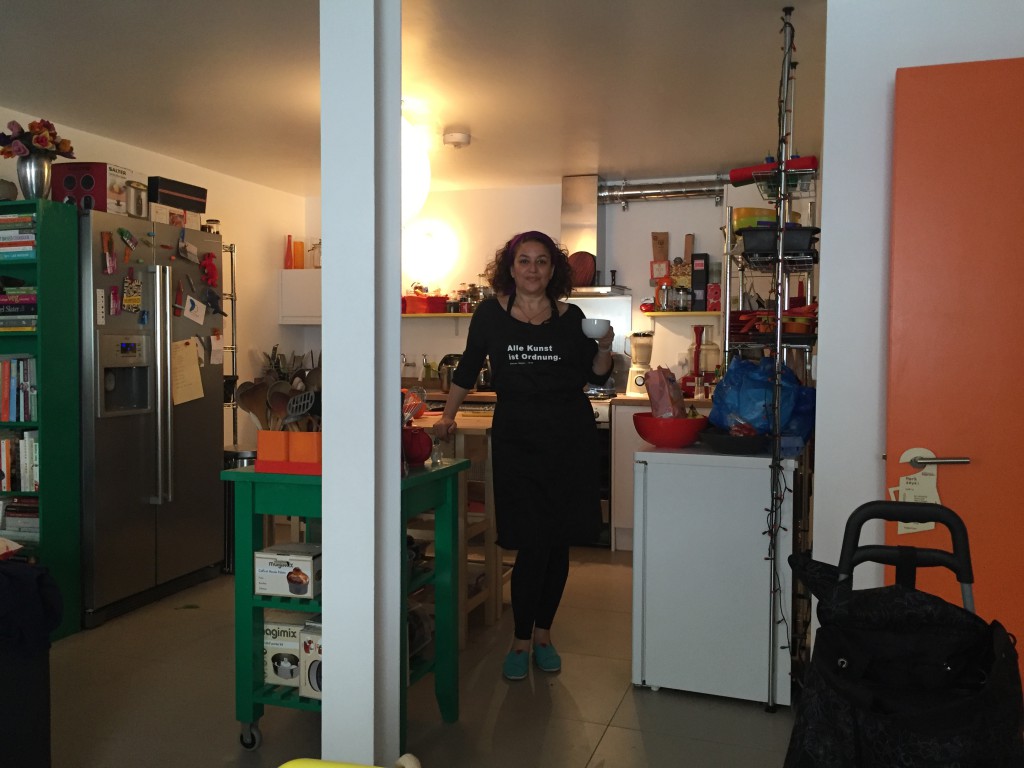 Ayshé Jenkinson
I am a professionally trained actor-turned-academic-now-cook. I have had an intercultural upbringing, which brought me to pursue an MA in 'Theatre and the World' at University of Wales, Aberystwyth, where I met Mark in September 1999.
My favourite Brit—after Mark—is Nick Park. I would love to cook for him one day, to say thank you.
My PhD thesis was entitled, Interculturality: The Metaesthetic Experience of Performance and Culture (Chester, 2007).
MA thesis was A Joyous State of Consciousness: A Meta-Aesthetical Approach to Traditional Indian Theatre.
(I got metaesthtics out of my system, thanks.)
Before that, I double-majored in Acting and Slavic Studies at New York University (TISCH)
In what would have been a gap-year, I went to Moscow State University to study Russian Language and Literature for one year, and before Russia, I went to high school in Massachusetts, USA (Northfield Mount Hermon School). Before that I lived in Istanbul, which is where I was born.
My most recent study is more directly related to PULSE. I have the Plant-Based Nutrition Certificate offered by the T. Colin Campbell Centre for Nutrition Studies at Cornell University. This is a web-based program that I completed in May 2017. I recommend this course to everyone who is interested in learning more. Modules are well defined and taught by the leaders of their fields.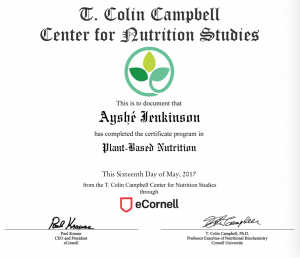 We were invited to a conference on Transition Design at the Bauhaus in Dessau. This interdisciplinary conference was investigating ways
and means of working 'together towards a more sustainable future'. We gave a lecture each and held performative/foodie workshops.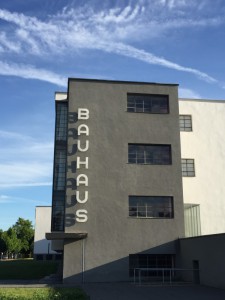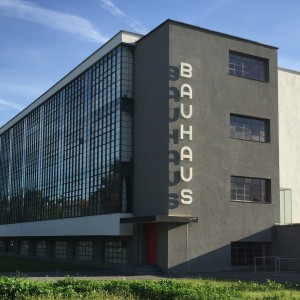 The beautiful Bauhaus building early in the morning.
Bauhaus
Lectures were brilliantly illustrated by Joy Lohman as we were speaking. These are Joy's illustrations of our lectures.